One of Fab Lab Hub's more gratifying projects is a partnership with Limitless Child International.  The young non-profit based in Portland, Maine is helping give a childhood to kids who live without families in orphanages.  We're providing technical expertise on a 3D Printed limb project to help Limitless Child get donated prosthetics to kids in India.
Recently 20 Portlanders, mostly from CIEE Study Abroad, volunteered a Friday evening to begin construction of 3-D printed prosthetic hands that Limitless Child will take to India at the end of March.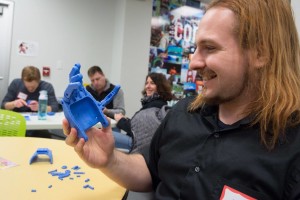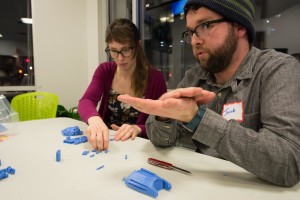 Among the makers were Thaddeus from  Portland Public Library's Technology Center and Jacob from the Open Bench Project.  Phase II in March will finish up the hands.  Watch this space for details and email service@fablabhub.org for details on how you can get involved!