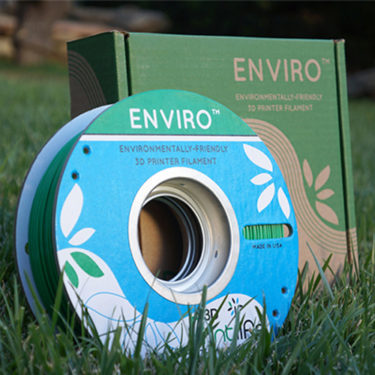 At last, 3D Print with plastic filament you can feel good about using!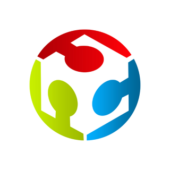 While we love 3D Printing, using plastic that ends up in landfills has always weighed upon our socially-responsible conscious.  Luckily at Fab11 in Boston, we met 3D PrintLife.  This innovative company has specially formulated filament to be consumed by bacteria once it enters a landfill to energy facility or a commercial compost.  In Fab Lab Hub's test prints the premium quality ABS and  PLA/PHA blend filaments maintain the strength, heat resistance, printing characteristics, and post process capability of traditional materials.  Although we want to alleviate our guilt, we do need good quality material!
In addition, a portion of the proceeds from every spool sold is donated to an environmental charity to plant a tree. One spool equals one tree, rejuvenating iconic forests in key locations throughout the United States.
Discounts for Approved Fab Labs
Fab Lab Hub has secured special discounts on 3D PrintLife's innovative new environmentally-friendly filaments especially for fab labs and associated organizations within the Fab Lab Network.  In addition, proceeds from filament sales go to help fund our non-profit work.
Contact us for pricing and details on how to get your discount, as well as how to become a part of the Fab Lab Network.
email: service <<at>> fablabhub <<dot>> org.
To learn more about the filament go to:
3D Printlife
www.3dprintlife.com
info@3dprintlife.com
(800) 201-3249
or contact: BSC Dan Baar
danb@bsc-supply.com
(800) 227-5829 x3054
But you WILL need the discount code from Fab Lab Hub.
We are verifying that customers are indeed associated with the network!