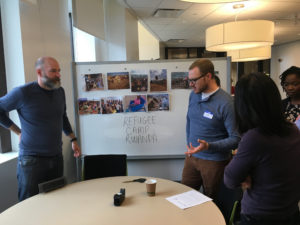 With over 1,000 Digital FABrication LABoratories throughout the world, Fab Labs are as different as the international locations where you'll find them operating.  Started in response to local needs, Fab Labs may be in libraries, universities, K – 12 schools, community colleges, innovation centers, museums and community centers.  From rural India to inner city Detroit, communities of Fabbers come together to change the world using the tools of Digital Fabrication.
Every Fab Lab contains at a minimum the same capabilities:
laser cutting & marking
CNC machining
3D Printing
microelectronics workstations
vinyl cutting
all tied together with Computer Aided Design or CAD software
Fab Labs are a community that collaborate and share, enhancing the individual lab's experience.
For more information email service@fablabhub.org and we will help guide you through the approval process.