CNC Machining
Computer Numerical Control machines have been around since the early 1950's when engineers at MIT hooked up a computer to a milling machine.  These workhorses of industrial manufacturing are useful tools for rapid prototyping as well as production.  Here are some CNC machines we recommend.
Forest Scientific CNC Machines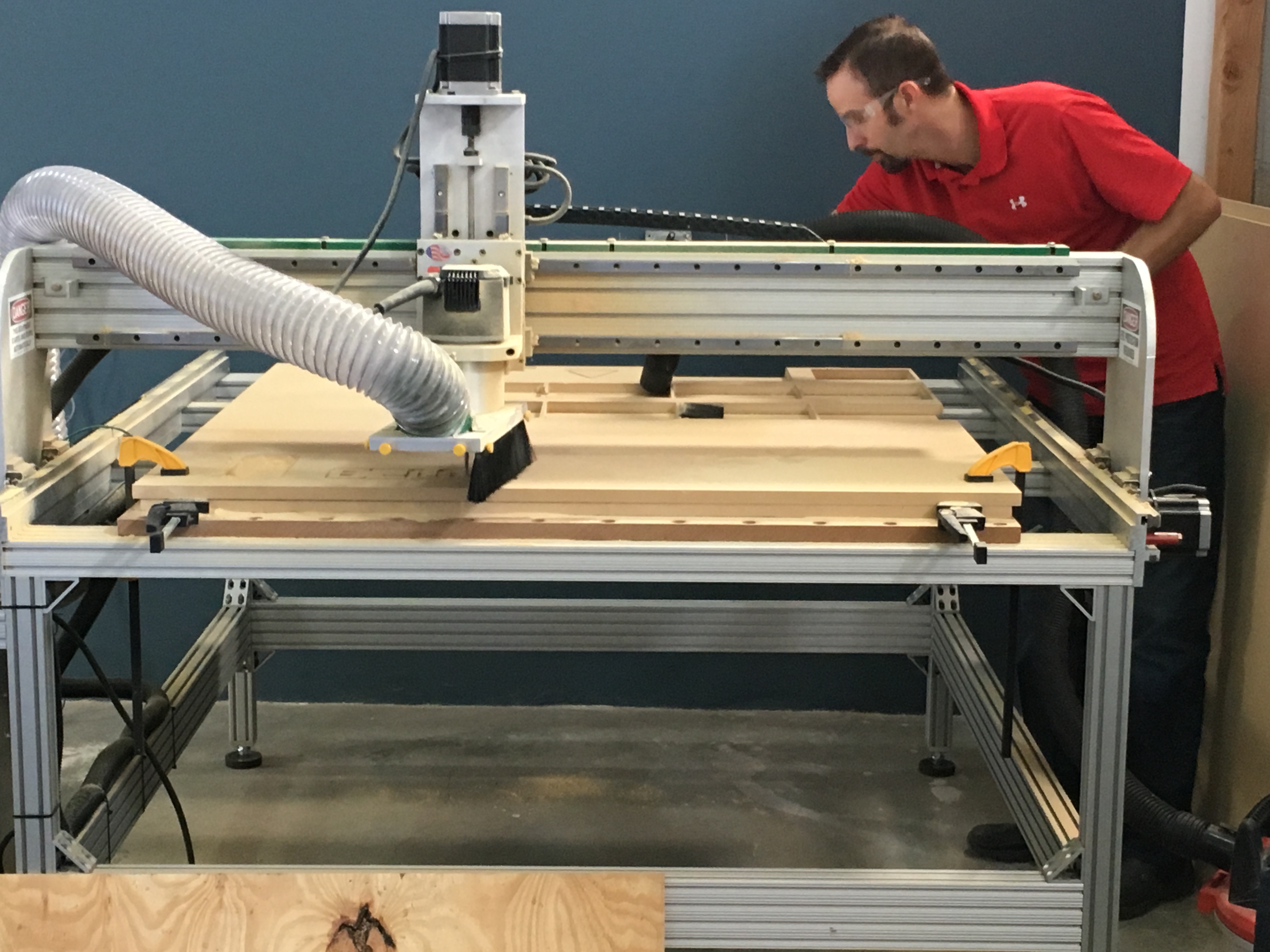 Forest Scientific manufactures a variety of CNC machines for routing, milling, and plasma cutting in multiple sized configurations.
Fab Lab Hub has experience using the 4′ x 4′ Velocity model router and found it easy to set up and reliable with easy access to G-code.  We run it with Enroute design software that works well, as well as with other CAD programs.  The machine is very sturdy since it is shipped with the frame welded eliminating the need for assembly.  Tutorials and videos are available on line and knowledgeable customer service is just a phone call away which is refreshing in this day and age of online "help" that doesn't really help.  We are operating the machine in our contract services job shop since it is a true industrial machine that can take a lot of use.
We were able to organize a factory-led training session which everyone enjoyed and found educational.  More details about the training will be up soon on our blog.
Forest has been a supporter of FABX, our annual meeting of the worldwide Fab Lab network since FAB11 in Boston, and have generously donated CNC machines to the Fab Foundation for special projects in new labs, as well as giving away a machine at the Expo.  Thank you, Forest Scientific, for your efforts to advance digital fabrication.